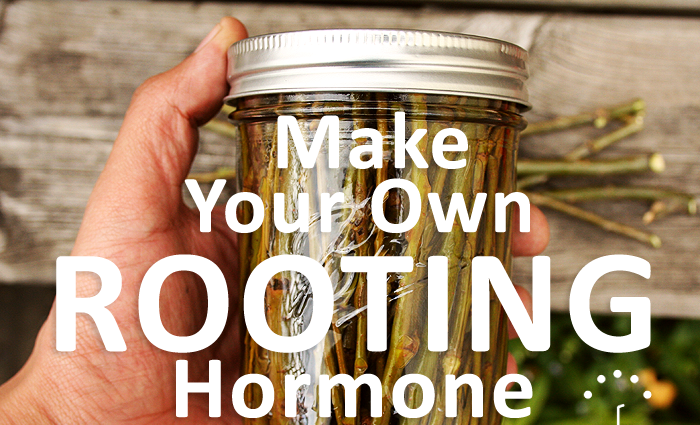 Make Your Own Rooting Hormone– I have store bought rooting hormone that comes in a little jar. It's a powder that you dip cuttings into to hasten the development of roots. My teacher at The NY Botanical Garden taught us how to make our own rooting hormone at home. The recipe is simple. Cut willow wood shoots and place in warm water for 24 hours, then put your cuttings in the same water for 24 hours before planting them in a growing medium. 'Mr. Brown Thumb' also wrote on this topic and you can read more about this on his blog by Clicking here. I have a willow hedge made of Salix integra shrubs. Every spring I cut them way back because the new growth produces beautiful white shoots tinged with salmon-pink. I am using those for my willow water (see photo). 

Making Kabocha Squash Soup– A dusting of snow last night in our Zone 5 neck of the woods provided the perfect backdrop for a late winter soup with Kabocha squash. I found a recipe in an old issue of BonAppetit for Butternut Squash and Apple Bisque Soup, but I substituted Kabocha for Butternut Squash.
Ingredients:
3 tblsp butter
5 cups 1/2-inch cubes peeled squash
1 1/4 cups chopped onion
1/2 cup chopped carrot
1/2 cup chopped celery
1 small Granny Smith apple, peeled, cored, chopped
1/2 tsp ground allspice
3 1/2 cups chicken broth
1 cup apple cider
1 cup whipping cream
chopped fresh parsley
Melt butter in a large pot over medium-high heat. Add all vegetables. Saute until vegetables soften, about 10 minutes. Mix in apple and allspice. Add 3 1/2 cups broth and cider; bring to boil. Reduce heat to medium-low, Cover; simmer until vegetables are tender, about 30 minutes. Puree soup in batches in blender; return to pot. Can be made a day ahead.
Add 1/2 cup cream; bring soup to simmer. Thin with broth if too thick. Season with salt and pepper. Ladle soup into bowls. Drizzle with 1/2 cup cream; sprinkle with parsley.  Makes 6 servings.
After I finished making my soup, I threw the vegetable scraps in the compost bin. I'm not sure whether I got more pleasure from the soup or from putting all those nice scraps in my compost for the garden later.