Elizabeth Buchtman works at Womanswork, and on weekends she's been making and decorating holiday wreaths with Stephen Chamberlain of Dutchess Farm in Castleton, VT. She agreed to share her secret with us for producing festive bows for her holiday wreaths.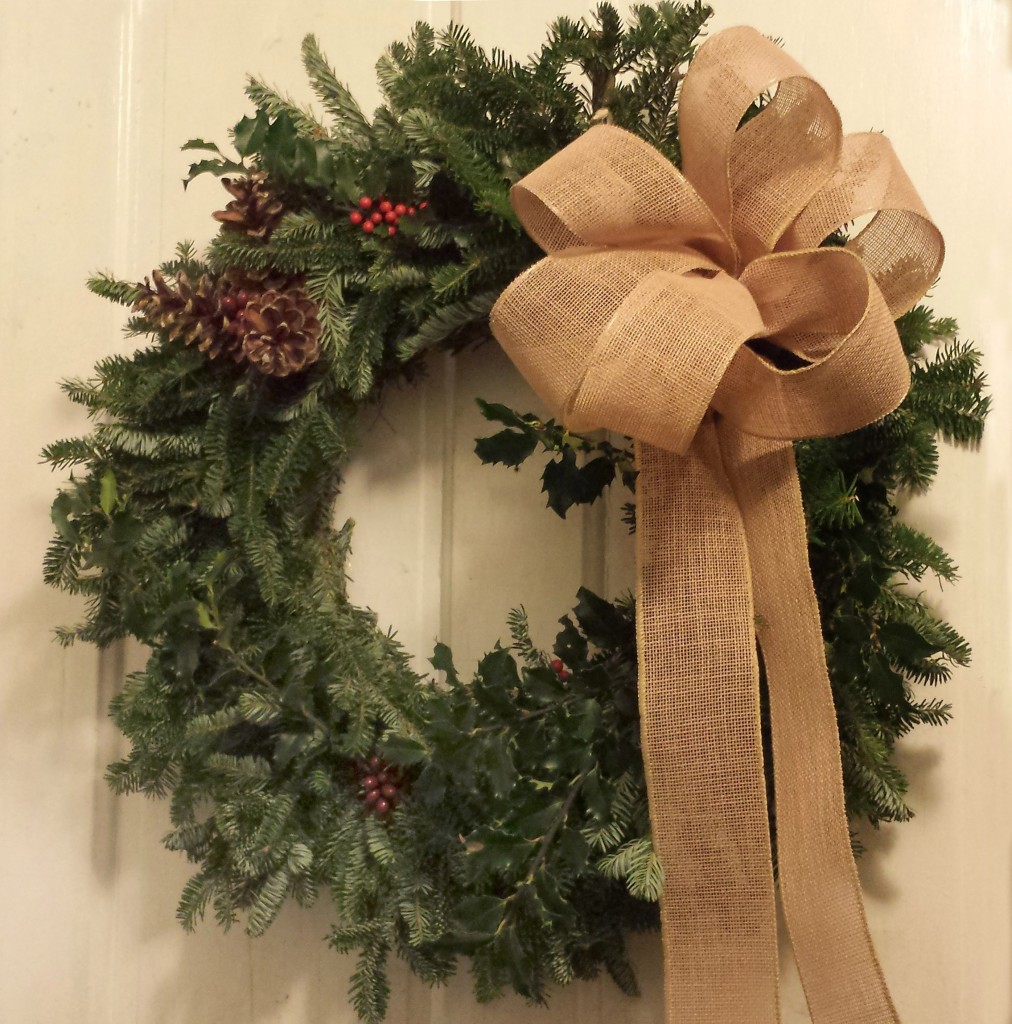 Step One: Get your supplies lined up. This includes ribbon (3 in. wide with wire edges), a spool of wire, sharp scissors, and her Womanswork pocket stone to keep her scissors at peak performance for cutting the ends of the bow.
Step Two: Pleat the ribbon in six even pleats. Hold them together at the base.
Step Three: Tie a piece of wire tightly around the base of the pleats. Do not cut the wire.
Step Four: Pull each pleat or section away from the other sections before wrapping wire in between each one and around the bottom.
Step Five: Keep wrapping wire in between each section and around the back side and up again through the next one. (5 times for 6 sections)
Step Six: Twist the wire on the back side and keep a 12″ length for tying your bow onto the wreath. Cut wire. Pull each section of the bow away from the center and plump it up to give it body and to cover the wire in the center. Cut the ends of the bow on a sharp diagonal. VOILA!